MADE TO BE MORE
We've all had one. Something that we want and are willing to do whatever it takes to make real. A dream. One that you follow, no, you chase down with all you've got. It drives you to be better, to be more. It's your own manifest destiny. You can see the camera flashes. The red carpet. The bank account. The acclaim. So you work, you grind, everyday till you don't even know what day it is. You measure time by how much you've got till you reach that goal. So, whenever you decide to take a moment to see your work from 10,000 feet up. Light up and smoke some of our premium bud to really enjoy it.

At CRU we'll be chasing our destiny too, making the best cannabis in California.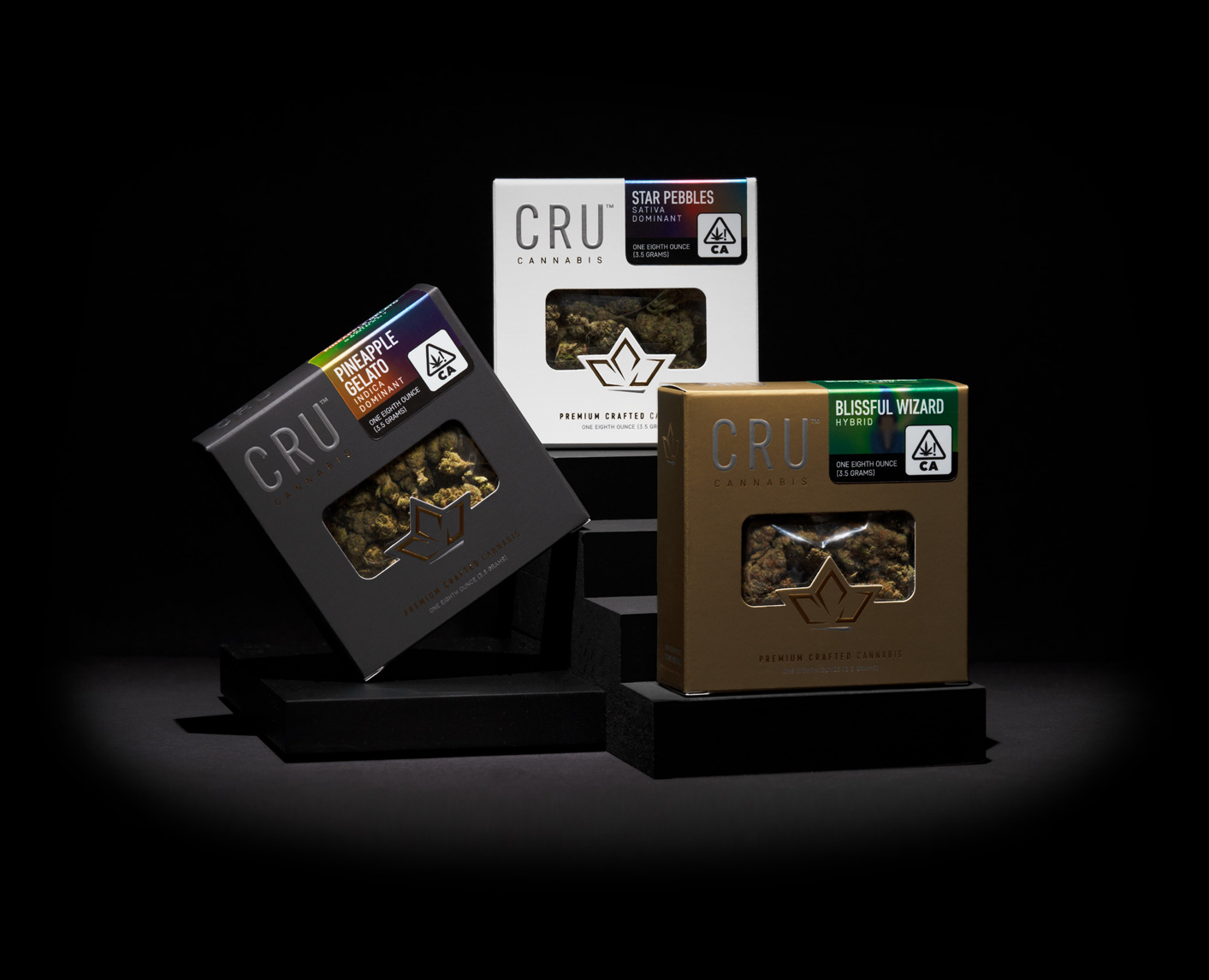 CRU 3.5G FLOWER
STRAIN-SPECIFIC 100% INDOOR FLOWER
If you want a high that is second to none, you go with the best in the biz like a free throw from number 24. You know it's got you.

Our artisans grow and rotate this premium indoor flower constantly testing for THC content. CRU has consistently some of the highest THC in California.

That is the kind of consistency you would expect out of CRU.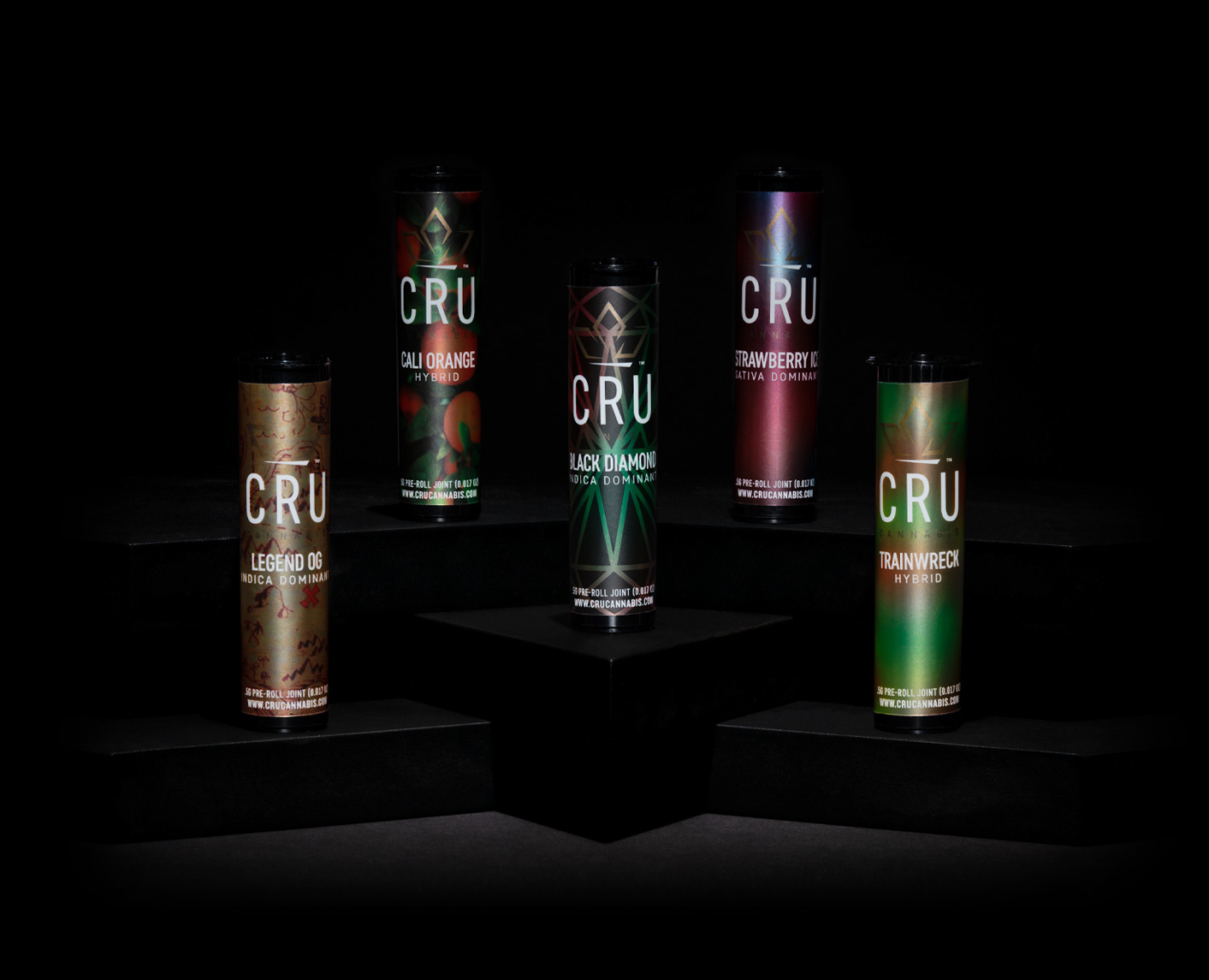 CRU .5G PRE-ROLLS
STRAIN-SPECIFIC 100% INDOOR FLOWER PRE-ROLLS
Consistency is what is expected when you are known to be one of the leaders in the market, but of course CRU pre-rolls are the classic overachiever.

We grind only flower – no stems or trim – and same-day packing of over 100 exotic strains with a labeling system to find you the right high at the right time. That's not just consistent, that's consistently changing the cannabis game.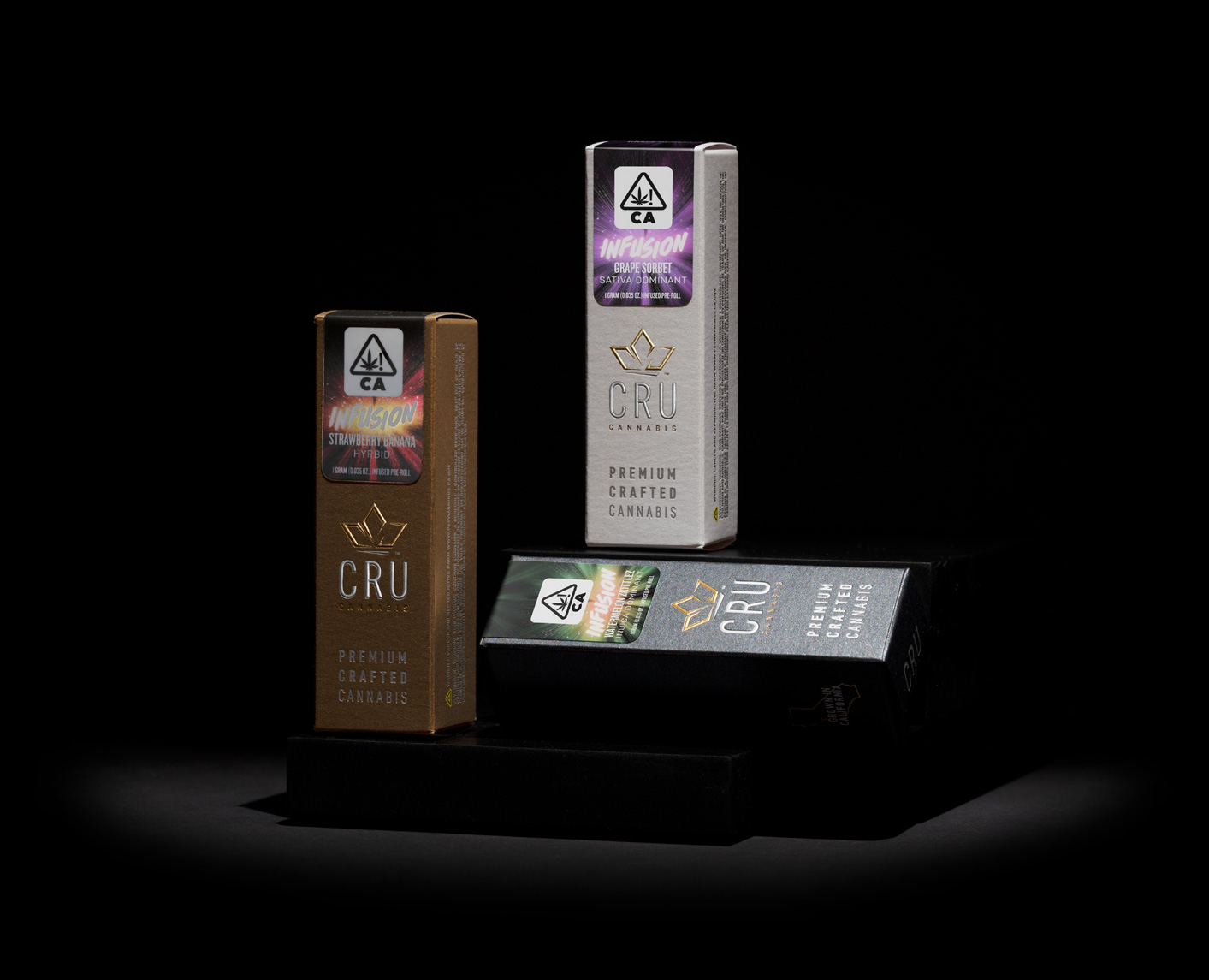 CRU 1G INFUSIONS
TERPENE AND CONCENTRATE INFUSED STRAIN-SPECIFIC PRE-ROLLS
Balance is the key to life.

We've taken CRU's premium indoor flower and added a painstakingly formulated recipe of potent concentrates to create a perfectly balanced high. With THC always clocking in above 20%+ but accompanied with other cannabinoids, you'll experience the psychoactive effects of high THC without the anxiety and paranoia.

Find harmony conveniently packaged in a box.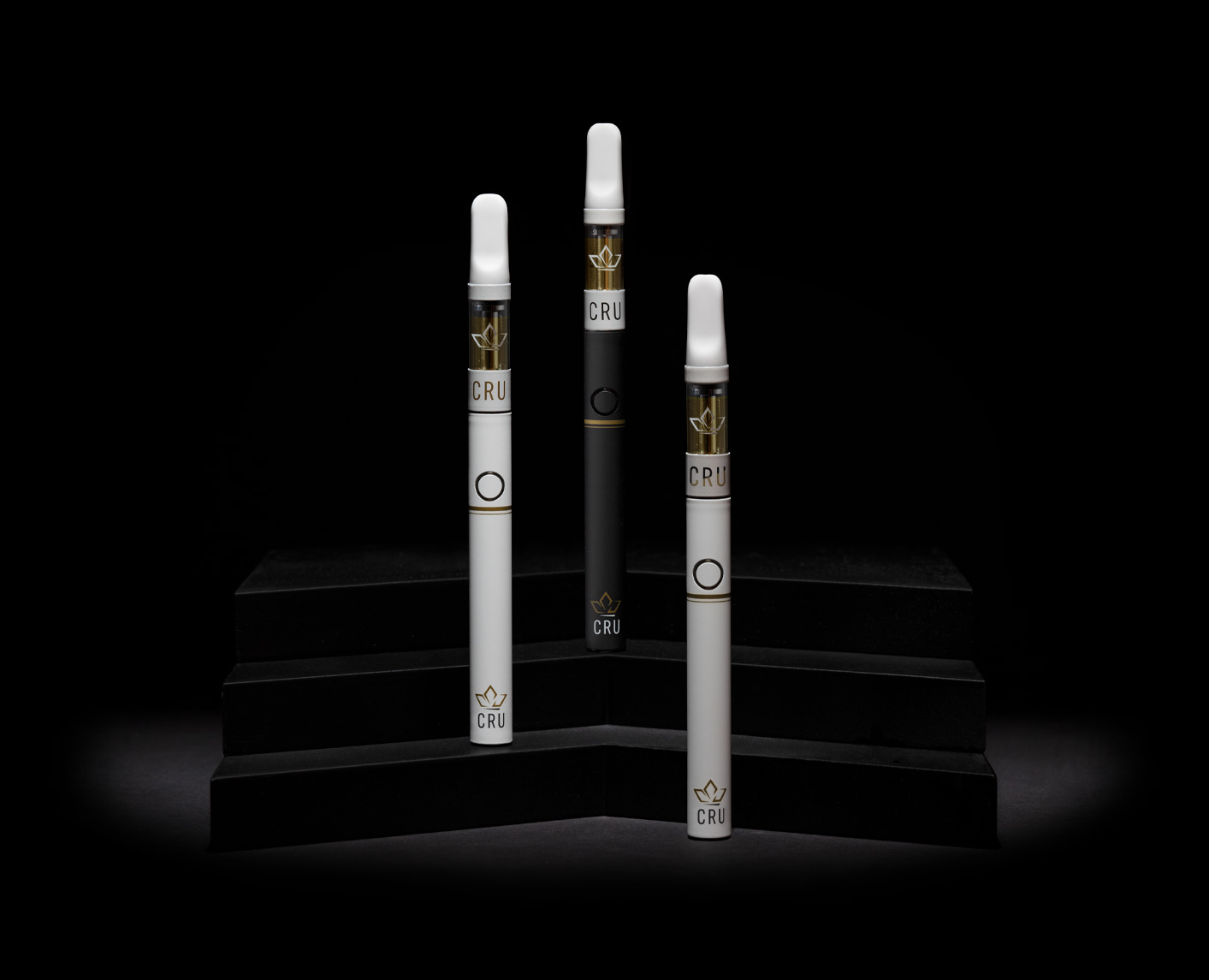 CRU .75ML CARTRIDGES
STRAIN-SPECIFIC TERPENE INFUSED DISTILLATE
The vape game is getting content with just being status quo.

At CRU that's the last thing we want. Bringing something better to vapes, that is what we tasked ourselves. So we crafted these cartridges with specifically chosen terpenes that give a distinct scent and taste. They come packed with an 80-90% THC potency and there's no burning in the tank thanks to our ceramic coil technology. Revolutionary thinking brought to your next cartridge.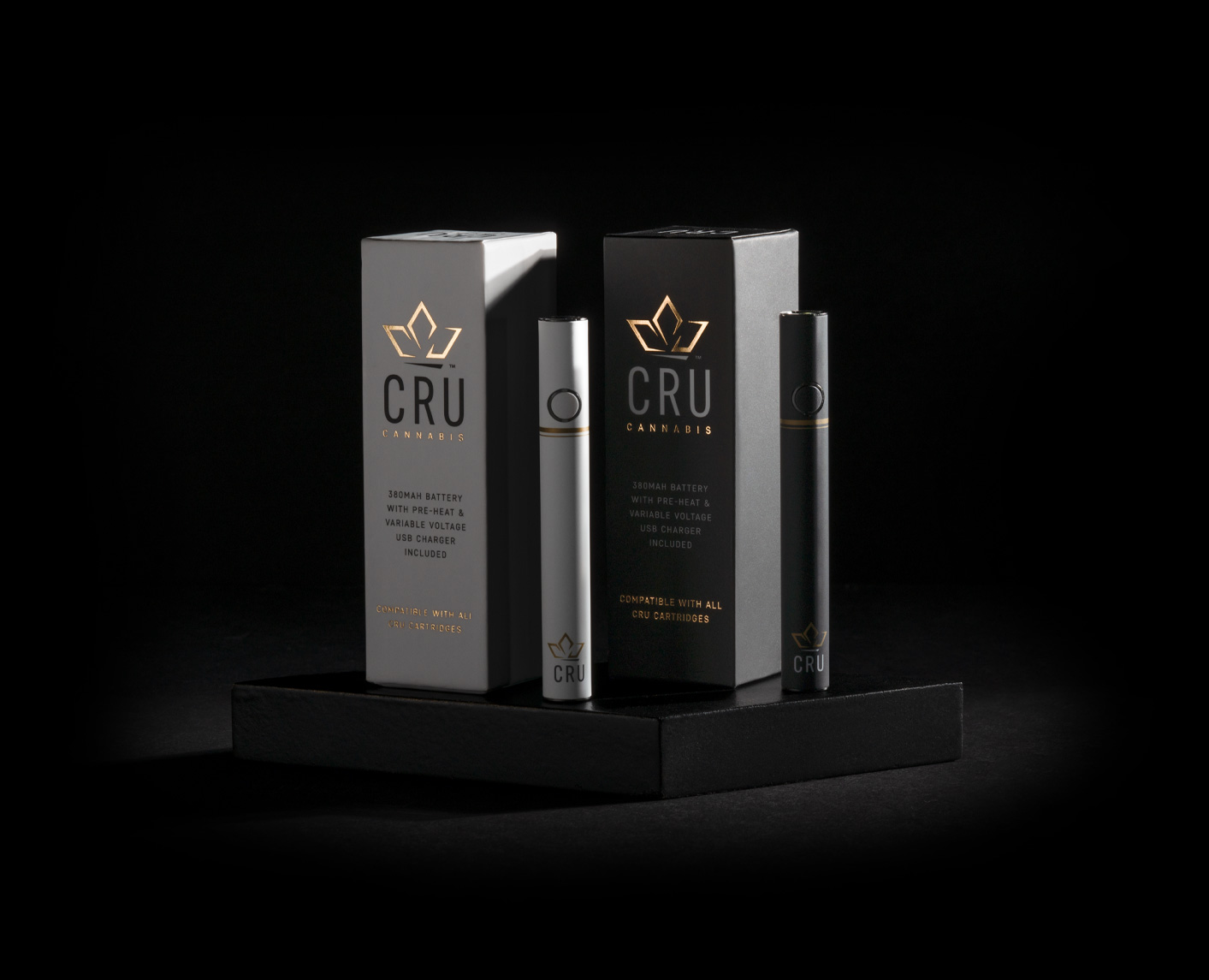 CRU 510 BATTERIES
380MAH ADJUSTABLE VOLTAGE BATTERY
In order to get the job done, you need the right tools.

Want to make sure you're getting the absolute best out of your vape cartridge? Use CRU's conjoining adjustable batteries, featuring a ten-second preheat function to prime your oil on the first use, and three custom heat settings to give you complete control over your dose. CRU adjustable batteries give peace of mind when it comes to your specific needs.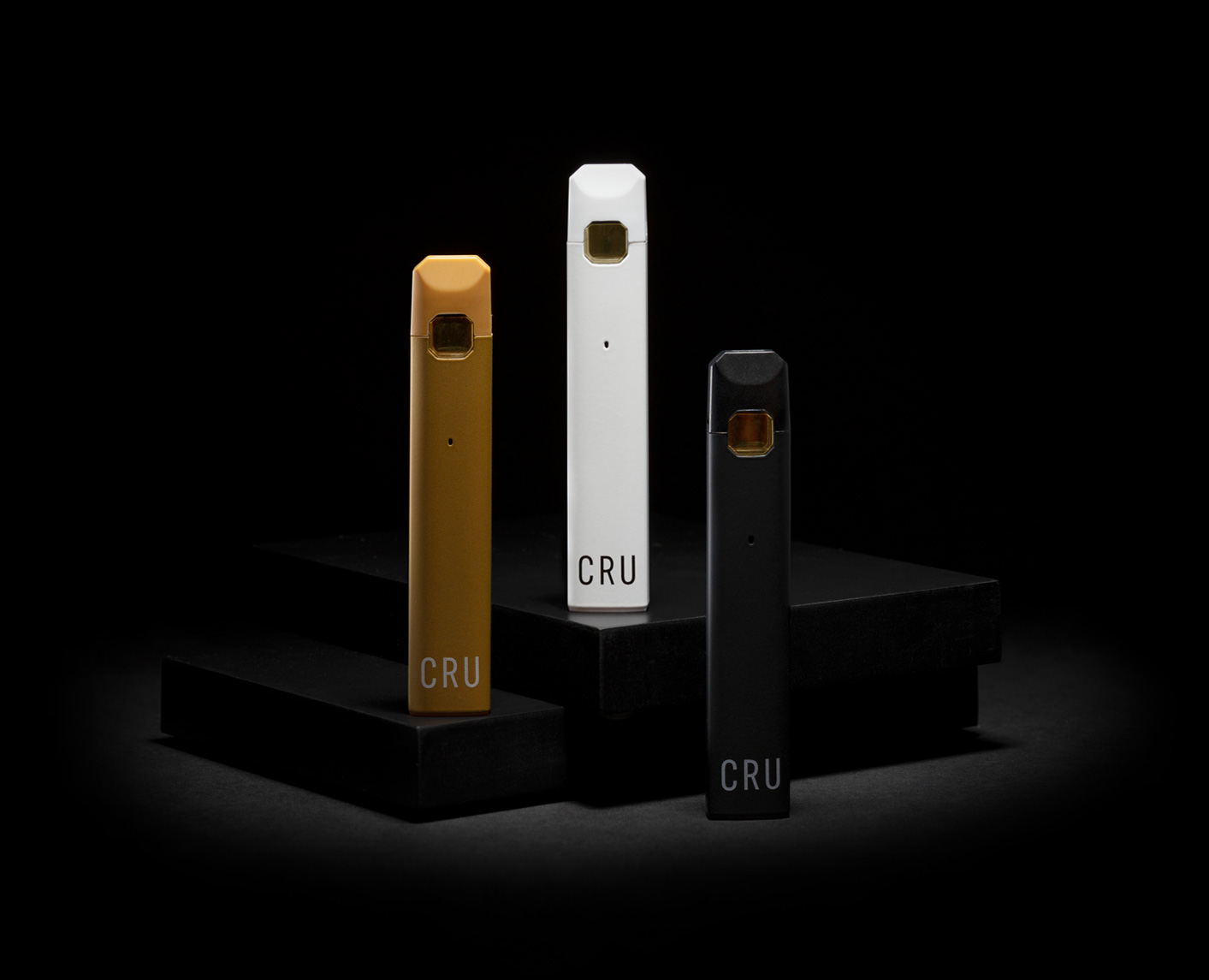 CRU .5ML DISPOSABLES
STRAIN-SPECIFIC TERPENE INFUSED DISTILLATE
Made specifically for our discreet clients.

This simple and thoughtfully designed rechargable pen always gives the right amount. Each draw from the pen provides a thick satisfying vapor. Intuitive packaging is color coded by strain type, white box for sativa, gold for hybrid and dark gray for indica. The terpene profile for each is broken down for taste, scent, sensation and when to use. The micro-USB charging port and premium heating system ensure that whenever the consumer is ready, it's ready.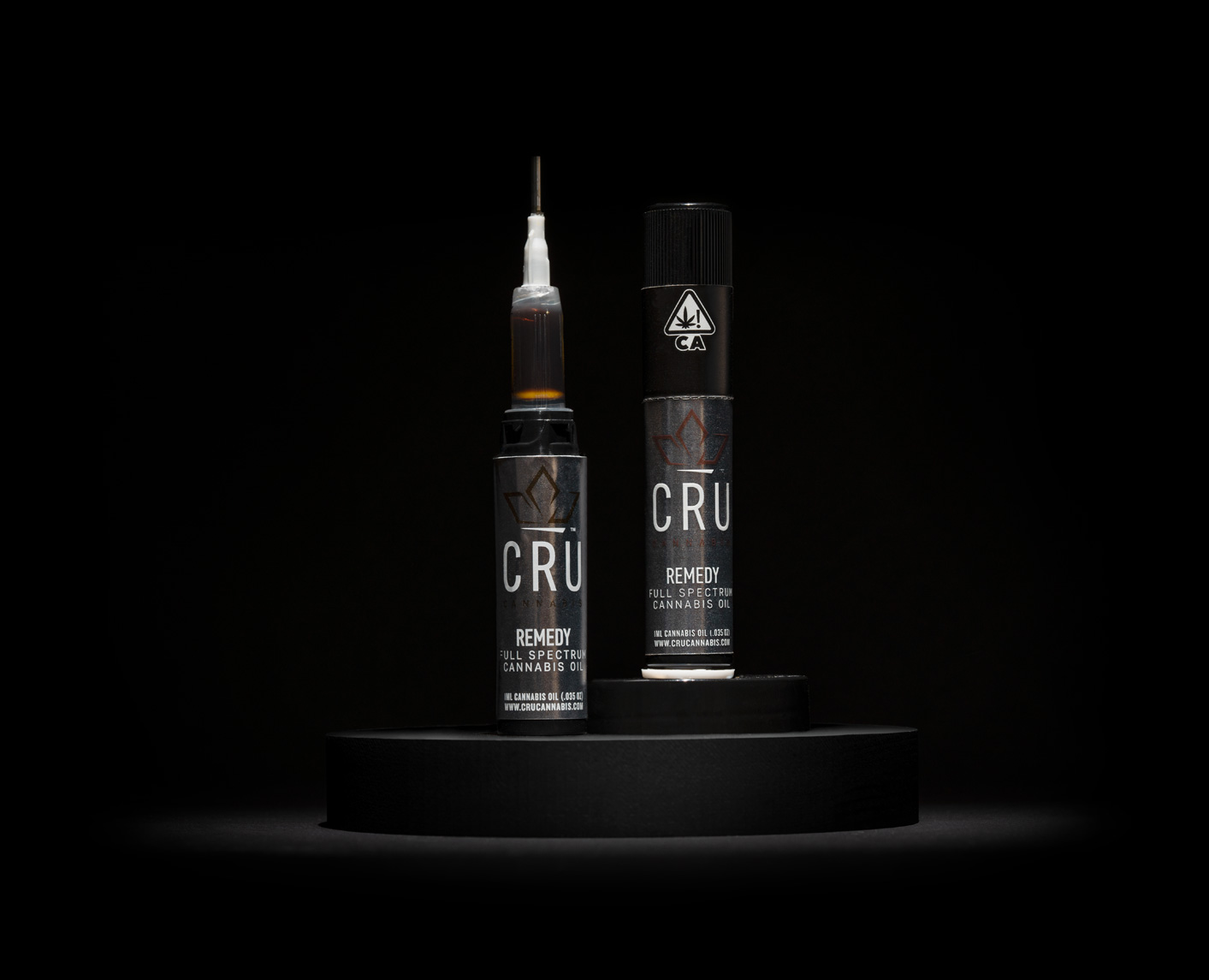 CRU 1G FULL SPECTRUM OIL
1G FULL SPECTRUM OIL SYRINGE
The first thing you will notice about Full Spectrum Oil is that it is darker than most.

It's because it concentrates hundreds of chemical compounds found in cannabis, not just THC. It includes chlorophyll, omega fatty acids, lipids and flavonoids. All of these compounds work together to help the absorption and effectiveness of our Full Spectrum Oil. It comes packaged with a versatile Twistpenser Applicator for clean and easy dispensing. Available in high THC as well as Low THC/High CBD ratios.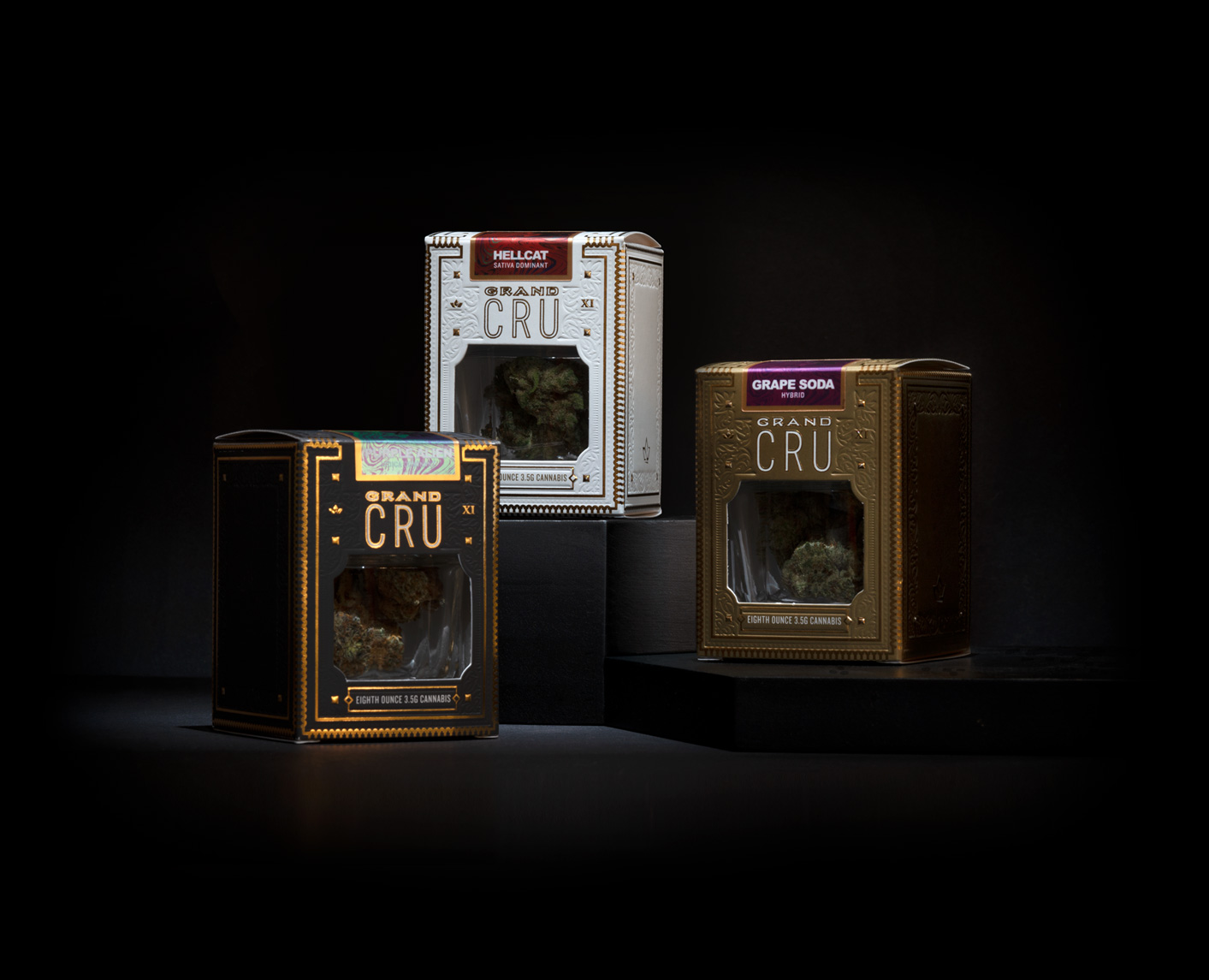 GRAND CRU 3.5G FLOWER
STRAIN-SPECIFIC TOPS ONLY PREMIUM INDOOR FLOWER
There's only room for one at the top and this is it.

An elite version of CRU that has been painstakingly harvested and treated with the kind of care usually given to the best grapes in France. Only the most ideal buds that meet the strict requirements of Grand CRU are hand-picked and hand-scaled from 13 genetically dominant strains. Like a cigar after a long day, Grand CRU is meant to punctuate anything in life worth celebrating. So sit back and enjoy, this is the apex of cannabis.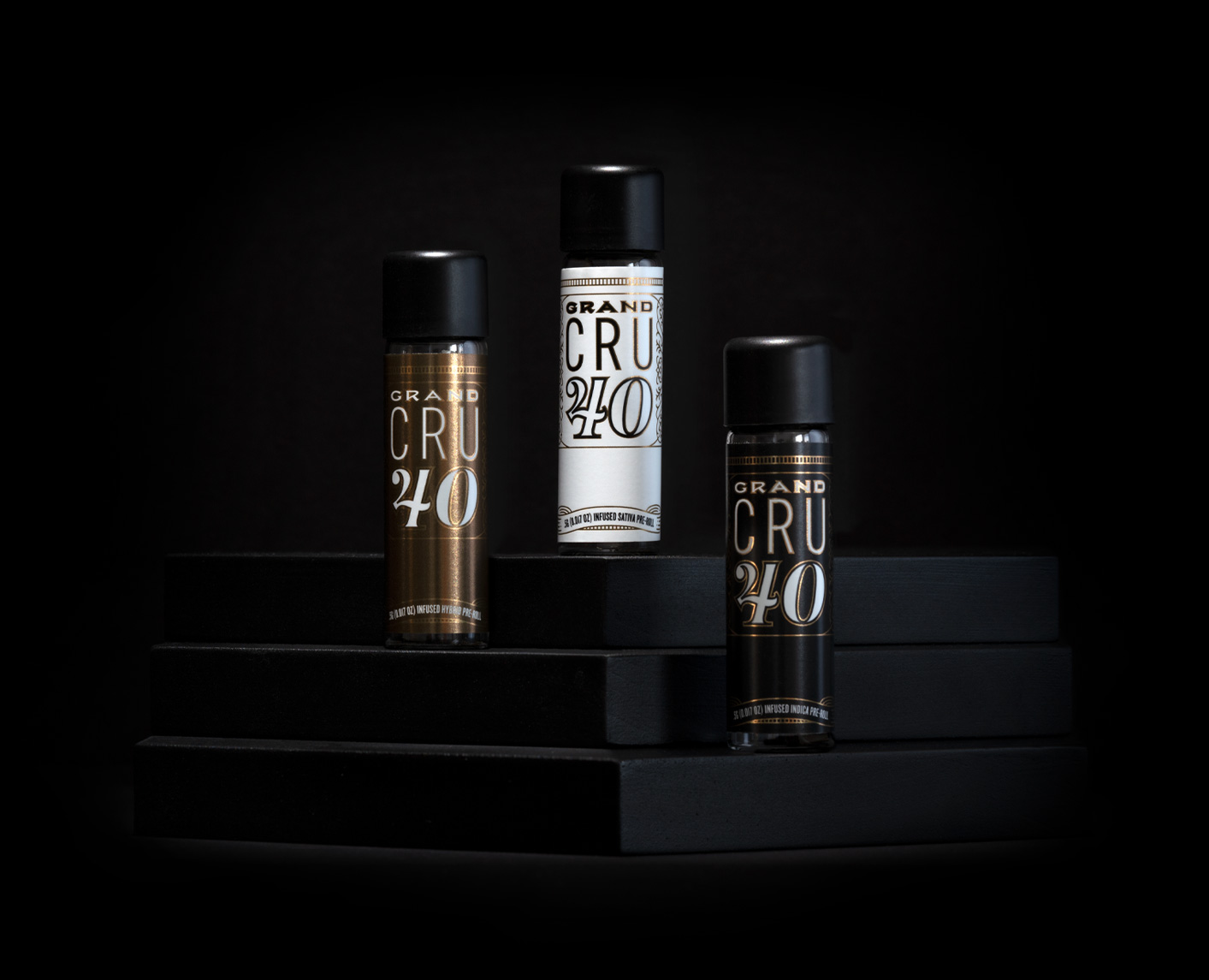 GRAND CRU 40
STRAIN-SPECIFIC .5G INFUSED PRE-ROLLS
You don't know your limits if you don't push them.

Packed with shatter infused top-shelf flower that never tests below 40% THC, Grand CRU 40's are primed to blow away even the most experienced smoker. This limitless experience is not simply built on raw THC power alone, you're getting the entire entourage with intense, sophisticated flavors like a glass of cognac with the buzz of grain alcohol and smooth like a martini. For the smoker who appreciates the craft behind making a next-level high that feels like the very first time, Grand CRU 40 is both the beauty and the beast.